Our team is based in Spain, Malta, Sweden and Ireland, and we work internationally.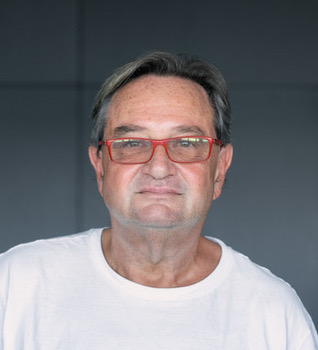 For almost 20 years Paul led the development of the cultural centre The Junction in Cambridge (UK). He raised the centre's profile to a national level with 400 performances and 600 educational events a year.  In 2000, Paul became responsible for the Junction's major capital development of some £7 million, steering it to a successful opening of a 'state of the art', 3,000 square-metre cultural facility in 2005.
From 2000 to 2007 Paul was President of the European network of cultural centres, Trans Europe Halles. In the early part of his career, Paul was a producer in the London's Fringe and West End theatres.
Besides his current work as an international consultant, Paul is the financial manager for New International Theatre Company (UK) and a fellow of the Royal Society of Arts.
Key Competences: Finance, Strategy, Business Models.
Contact: paul@olivearte.com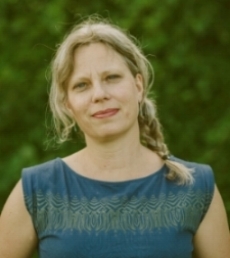 Birgitta Persson, co-director
From 2004 to 2017, Birgitta served as the Secretary General of the European network of non-governmental cultural centres Trans Europe Halles. During that time, she led the development of the network from 28 members to almost 100, and secured substantial European funding for the network and its multi-million international projects, namely Engine Room Europe, Creative Lenses and Factories of Imagination.
Birgitta started her career as a promoter, project manager and fundraiser, and then as head of marketing at the cultural centre Mejeriet, Lund, Sweden from 1995 to 2004.
She currently is the chair of the Swedish theatre company Månteatern, a board member of the arts residency association ARNA and a board member of the cultural centre Maltfabrikken in Denmark.
Key Competences: International Networking, Governance, Team Building and Leadership.
Contact: birgitta@olivearte.com
Sandy Fitzgerald, co-director
Sandy was a founder member and Executive Director (1974-2001) of City Arts Centre, Dublin, the largest centre of its kind in Ireland at that time.
Sandy was also a founder member of Creative Activity for Everyone (CAFE, 1984-1990) now CREATE, the arts development organisation for Ireland; board member of the Royal Hospital National Cultural Centre (1985-1990), later to become the Irish Museum of Modern Art; board member of the Dublin Film Festival (1988-1993); and served on the Executive Committee of Trans Europe Halles (1997-2002).
Sandy has also sat on a number of advisory and policy committees including the Irish Government's Commission for the Status of People with Disabilities and Dublin City Council Development Board.
He currently teaches on the Masters in Cultural Management course at the International University of Catalonia, Spain.
Key Competences: Organisational development, Fund-raising, Community Development. 
Contact: sandy@olivearte.com
José Rodríguez, associate director
From 2014 to 2022, Jose served as communications director, network manager and EU project manager at Trans Europe Halles. He contributed to the development of the network through fund-raising and project management of EU projects such as Rebuilding to Last (2022-2025), Cultural and Creative Spaces and Cities (2018-2021), Factories of Imagination (2017-2021), Creative Lenses (2016-2020), etc.
Previously, he was a co-founder and coordinator of Red Transibérica, the Spanish network of independent cultural spaces, as well as managing director of cultural centre Ágora in Spain. Between 2003 and 2010, he worked for La Salle Innovation Park Madrid, Spanish Agency of International Cooperation for Development (AECID), Embassy of Spain in the Czech Republic and Instituto Cervantes in Rome.
He is the author of "To Sell or Not To Sell? An Introduction to Business Model Innovation for Arts and Cultural Organisations" (2016).
Key Competences: Project Management, Marketing and Communications, Audience Development.
Contact: jose@olivearte.com
Personal attention and tailor-made solutions.
Our approach.
Our approach is one-to-one engagement with clients, giving personal attention and tailor-made solutions that are based on trust, confidence and professionalism. We know how hard it is to turn dreams into reality, but we are dedicated to the planning and mapping of that journey for those we work with.
That is why the needs and situation of every client and every participant in our training programmes are properly mapped and analysed before it is decided what the most relevant response will be.
We call that process a stocktake and it often involves the whole team. In our experience, this approach has the most impactful and long-lasting results because everything flows from the stocktake report in terms of consultancy, training, mentoring and planning for the future.