We are a European agency providing consultancy and training in the creative and arts sector.
Supporting our clients and partners to bridge the space between dreams and action for 20 years.
Non-profit cultural

organisations
We work with organisations that are established to develop and promote artistic and cultural work and are operated for a public benefit, such as Storey's Field Centre in Cambridge, UK, for whom we conducted a 360-degree review and strategic options report.
Cultural and creative
startups
We assist and accelerate the development of creative entrepreneurs and businesses. Since 2013 we have delivered Escalator, a unique capacity and professional development programme that we conceived to work with cultural and creative industry startups.
City and regional
governments
We support the work of cities and regions with our deep knowledge of the European cultural and creative sectors. For example, we have produced cultural strategies and European Capital of Culture feasibility studies for cities such as Lund (Sweden) and Kosice (Slovakia).
We have developed a unique methodology that has been a key factor in our successful support of more than 100 clients and beneficiaries. This is how we can help you:
Strategic and financial planning
Organisational development
Strategic marketing communications
Capacity building for teams
Mentoring of cultural leaders
By working with us, you will gain insights and perspectives that will provide you with the clarity and confidence you need to make the best decisions for your organisation.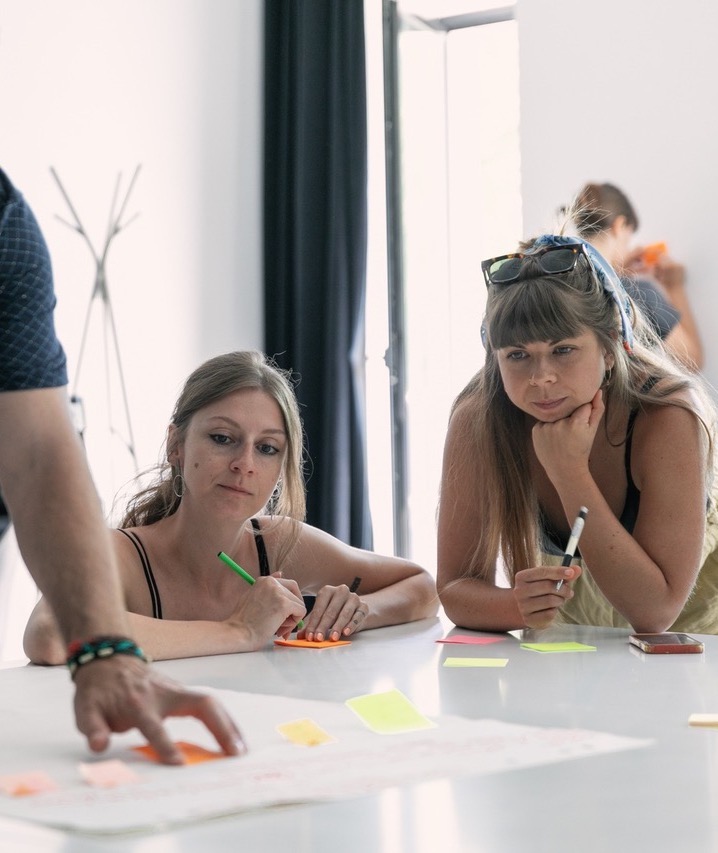 We understand your challenges
You are lacking clarity about
the future direction of
your organisation.
Your organisation is affected by
internal and external circumstances
and you need a strategy for making
a transformation.
You need help identifying and
developing new opportunities.
Your organisation is in
financial difficulties or crisis.
Your team is missing knowledge,
skills or experience in key
strategic areas.
You, as a leader, are feeling alone,
exhausted or in need of an
external expert opinion.
We work together for your success.
We are not just consultants. We are foremost practitioners who understand the challenges and magic of the sector. 
We don't just do our work. We are committed to unleashing the potential of cultural and creative organisations.
Our dedicated team's priority is to understand your context and needs, ensuring that we work together with you for your future success.